The Ultimate Lawn Lover's Gift Guide
If you're like most families, 2020 has been an interesting year (to say the least). As we picked up new skills like at-home haircuts and classroom management, our homes became the focal point of our lives. And while others were busy perfecting their sourdough, a new breed of lawn lover was emerging.
With so much time at home, 2020 created a lawn lover who is teched out, creative and focused on one thing: making their lawn a point of pride. Now, as you gear up for the holidays, get this lawn lover the perfect pairing of lawn care services and tools to live life outside.
For The Techie
This lawn enthusiast loves to stay connected to their lawn via apps and gadgets. If they could plug directly into their lawn, they would. Finding them a gift that will help them tap into tech for their yard is a win-win.
With
TruGreen lawn care services
, your tech-focused lawn lover will keep their lawn healthy and love staying connected via the
TruGreen App.
As far as products go, any tech-loving lawn enthusiast will wet their plants when they open an automated sprinkler system. These systems manage the timing, water volume and frequency without the manual labor.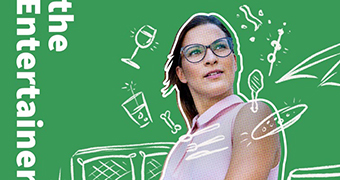 For The Entertainer
This host with the most has transformed their lawn over and over this year. From movie nights to intimate dinners, this lawn lover makes the most of their yard and loves to share it with everyone else too.
Nothing ruins a party faster than unwanted guests. Those who love to entertain turn to TruGreen to help them keep their outdoor space bite-free. With TruGreen's Mosquito Defense, entertainers can focus on their guests, not the pests.
Your entertainer will be thrilled to unwrap a party planning essential. A great cooler can make all the difference at a backyard BBQ – one that is big enough to hold drinks for everyone and insulated enough to keep them cold for hours.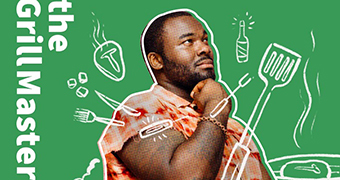 For The Grill Master
Step aside, sourdough! The Grill Master would rather sweat it out outside than sit inside and wait for dough to rise. And when they have a moment to relax between burger flips, they love to admire their beautiful lawn.
Entering and exiting the house with food can leave the door open (literally) for pests to crawl inside the home. With TruGreen's Perimeter Pest Control, your grill master can worry about flipping burgers instead of keeping creepy crawlies at bay.
No grill master would be complete without seasoning to take their food to the next level. The perfect gift for a grill master like this? Why not try seasonings from around the world to bring the flavor of other cultures to their cooking.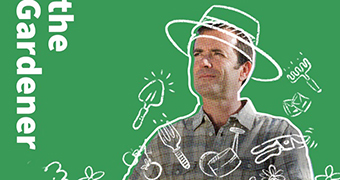 For The Gardener
No matter if they've had a lifelong green thumb or it just sprouted in 2020, the Gardener knows the best lawn is one that receives lots of love and care. While they're typically focusing on their flower beds and hedges, they also aim to have a healthy outdoor space.
This lawn lover likely has their flower beds and garden covered, but they might need a little help with their trees and shrubs. TruGreen's Tree and Shrub service makes sure your trees and shrubs stay lush and healthy all year long.
Since their tools of the trade are plentiful, there's no better gift for the gardener in your life than a personalized gardening caddy. They can keep all of their gardening implements in one place as they move through their gardening routine.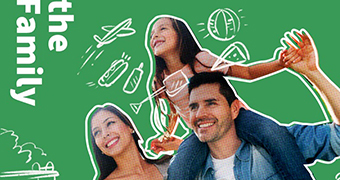 For The Family
What they once took for granted is now the most valued space in their home: their outdoor space. What was once a backdrop for outdoor activities, the lawn is now home to recess, soccer practice and picnics. For the lawn-loving family, the adventures come to them.
For a lush lawn the whole family can enjoy, you need some TLC – TruGreen loving care, of course. Let the TruGreen team take care of the lawn care so your family can focus on the fun. TruGreen Lawn Care Plans make it easy for any family to attain a vibrant, healthy lawn.
Looking for some outdoor fun the whole family will enjoy? Consider a yard game that everyone can get in on. Games like cornhole or ladder ball are great, or you can expand your horizons with something new like Throw Throw Burrito.
No matter what kind of lawn lover you have in your life, TruGreen can help make sure the lawn stays healthy and green, leaving them to focus on the fun.